JEREMIAH CHURCHILL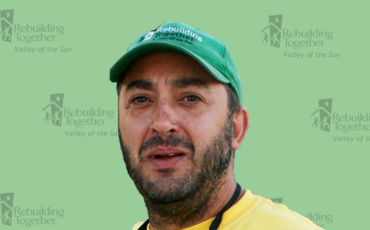 JEREMIAH CHURCHILL
Director of Construction Operations
E-mail: jeremiah@rtvos.org
BRIEF INFO
Jeremiah joined the team in August 2012 and has a long history of serving our country; as a Marine, Peace Corps Member, and as an AmeriCorps member. Jeremiah is passionate about serving those in need.
Jeremiah Churchill, Director of Construction Operations, has been with Rebuilding Together Valley of the Sun since 2011. He served as an AmeriCorps, Capacity Corps Service Member where he was instrumental in the creation of the Arizona Ramp Project, now part of Safe @ Home. After his year of service, he joined the team as a Program Manager before starting his current role last year.
Jeremiah has a long record of national service, he is a Marine Corps veteran, a returned Peace Corps volunteer and in addition to his AmeriCorps service with Rebuilding Together, he also served a year with AmeriCorps with US Vets.
Jeremiah is always seeking to improve and learn, he is currently completing his last year of a Master's degree in Environmental Science. He is also in the process of obtaining his Repairing and Remodeling License. In his spare time, he enjoys coaching youth basketball, soccer and other sports.