AARON CHURCHILL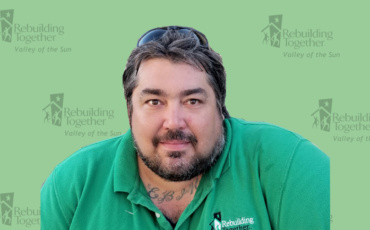 AARON CHURCHILL
Construction Technician
E-mail: aaron@rtvos.org
Aaron Churchill has worked at Rebuilding Together for the past year, first as a warehouse attendant and volunteer leader before moving into his current role of Construction Tech.
He has 20 years experience working in construction and commercial plumbing, and is a 2011 graduate of RSI with a specialization in electro-mechanical technologies. A New England transplant, he has called the Valley home since 2010.
He is a proud father who loves his family, BBQs, and the New York Yankees.