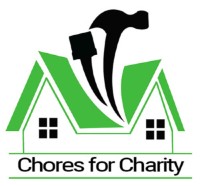 Click Here to Pay for Services
What is Chores for Charity? A chance to "Get Something Done. Do Something Good."
Rebuilding Together Valley of the Sun offers a low-cost handyman service for residents of  Maricopa County. This unique program allows you to get much-needed chores and maintenance services done while doing something great for the community! All proceeds from the Chores for Charity program support our free critical repair program for low-income homeowners.
Chores for Charity services include the most common repairs needed in a typical home - you pay a flat fee including labor and (typically) most materials.  If additional materials are needed, we will let you know and provide you with an estimate prior to performing the work.
From mobile home floor repairs to help hanging a shelf, Chores for Charity can help you get something done while doing something good!
---
Chores for Charity Flat-rate Repairs:
Mobile home floor repair. Bathroom -$450; Kitchen $700

Replace bathroom vanity – $350 (you supply); $500 (we supply)​​​​​​

Repair visible leaks on faucets or shower heads – $72

Replace faucet or shower valve – $175

Repair visible under cabinet leak $75-$170, depending on cause (bathroom or kitchen – cannot make repairs to leaks located behind walls or underfloor/foundation)

Replace wax ring on toilet – $110

Replace toilet fill valve/float – $100

Replace Toilet – $300

Power wash single story home or mobile/manufactured home -$275

Paint exterior of home -single wide $500; double wide $900; single story home – $1000 (all to be discounted if owner supplies new paint ($250 SW; $450 DW; $525 SSH)

Apply roof coating to mobile home – $425 single wide; $650 double wide

Repair deck – $300-$850 depending on size, types of repair

Mowing, trimming (one time cleanup) – small yard – $150; large yard -$300

Install low rise, long run exterior stairs – $650

Install ADA-compliant wooden wheelchair ramp – $45 per linear foot

Remove tub and install walk-in shower – $3500

Install grab bars, shower seats and handheld shower heads -$150-$300 per bathroom (depending on equipment)

Install exterior solar path lights or solar motion detector lights – $200

Replace exterior door – $350 for stick-built home; $350 – mobile home; $500 for masonry home (all prices include door)

Install security door – $300 for stick-built home; $450 for masonry home (includes door)

Replace exterior door handles and locks – $100 for front door, $25 each additional exterior door

Replace standard interior door handles with ADA compliant handles – $200 up to 10 interior doors

Install wireless doorbell – $40

Install weather stripping and caulk around doors and windows – $250

Caulk tubs, sinks and shower stalls – $200

Replace hot water heater – $600 -electric; $750 – gas

General help (assembly of furniture, installation of shelves, etc.) – $30 per hour
Call Rebuilding Together today at 480-774-0237 for an appointment or fill our our Chores for Charity Request for Service Online
*Please note: RTVOS is NOT a licensed contractor and provides no warranty for services.
A $50 trip fee will be charged for all consultations. The fee is waived if work is scheduled and completed.