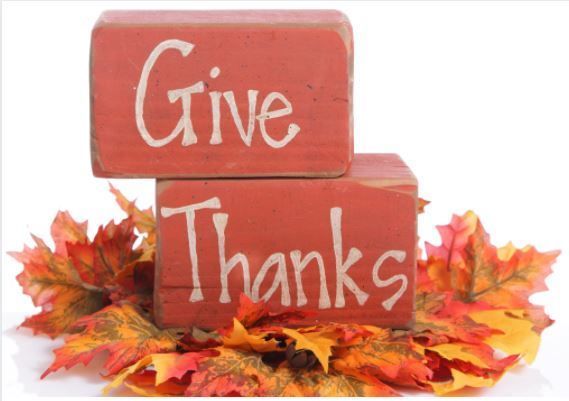 "We give because someone gave to us.
We give because nobody gave to us.
We give because giving has changed us.
We give because giving could have changed us."
--Alberto Álvaro Ríos

Most of us traditionally think of Thanksgiving as a time to reflect on the good things in our lives and give thanks for blessings we have received, but this year may be different for some of us.
Those who are struggling may find it a bit harder to find the good in a year that has been filled with fear, sickness, uncertainty, and strife. We all have friends and neighbors who may need a little extra love and care today, and throughout the holiday season.
I have struggled myself this year. I have struggled with keeping Rebuilding Together moving forward while the world was shutting down. I have worried about the health and safety of staff and volunteers. My heart has broken because there have been so many people we have not been able to help during the pandemic. Those who are alone and feeling isolated. Those who are trying to raise a family in an unsafe home. Those who are desperate and have nowhere else to turn.
But even with those things constantly on my mind, I also think of the many things I am grateful for. I am grateful for our truly phenomenal volunteers. I am grateful for staff who have selflessly worked harder and longer to make things better for our community. I am thankful for a wonderful board of directors who provide wisdom and support. I am thankful for the dear friends who have kept me sane during these last months. And I am grateful that my family is safe, healthy, and doing OK during the pandemic.
So today, as you gather with loved ones, either in person or virtually, I encourage you, too, to find some bright spots to make you thankful. I also ask each of you to reach out to your neighbors in need to offer support or just a friendly voice on the phone. The holidays can be lonely for many and a kind gesture may be all that is needed to make someone feel there is hope again.
I wish each and every one of you a warm, healthy, and blessed Thanksgiving holiday