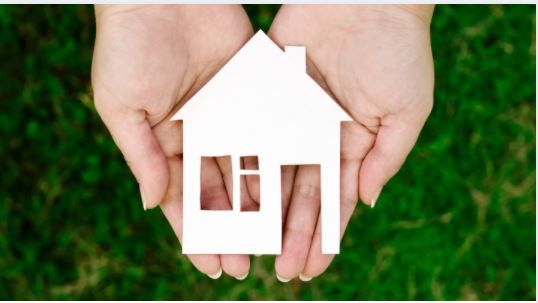 I arrived home from the office today and started working on my project list. With Halloween and the holidays just around the corner, this included putting the finishing touches on decorations and working on some gifts I am making for friends and family. I hear my husband laughing at something on television in the background, and think how grateful I am.
But inevitably, my thoughts turned to the families and seniors Rebuilding Together Valley of the Sun serves every single day, and I wish I could do more.
Study after study has shown that your zip code is a larger factor in life expectancy than genetics. What this means is that if you live in a zip code with a low median income, you are far less likely to live a long and healthy life than those who live in an affluent area. Many data points are factored into the math, but the one that stands out to me relates to housing. With all the dust and pollution in Phoenix, can you imagine trying to keep your child's asthma under control when you have gaps around your doors and windows that are large enough to see daylight through? Even though you know these things need to be repaired, how do you justify spending the money when you have to choose between a trip to the home improvement store and dinner for your family?
It irks me that people HAVE to choose! Every day I hear from people who worked hard to buy their home and now that home is becoming a nightmare. And I understand how easy it is to have the attitude that you shouldn't own a home if you can't maintain it. I agree that home ownership is not for everyone. However, those who look to Rebuilding Together Valley of the Sun for help are not people who got in over their heads with a mortgage. By and large these are seniors who have owned their homes for years and are now unable to handle the upkeep due to health issues, or hardworking families facing some sort of crisis, like layoffs due to the novel coronavirus.
There are those who believe that people should move if they can't afford their home anymore.  Where will they move to? Is there a cheaper option than a paid off home or low-cost mortgage? The average price of an apartment in the Phoenix metro area is $1142 per month for about 800 square feet. That is about double what most low income families pay for their monthly mortgage for a larger home.
And its worse with senior housing! If a seniors can't afford to make accessibility upgrades and repairs to a mortgage-free home, how in the world are they going to pay the average $117 PER DAY to live in senior housing when their annual income is less than $16,000?
To loosely quote John Bradford, there but for grace go I.
Any one of us could wake up and find ourselves in a situation similar to what I have described- we could lose our job or discover our hard-earned social security check doesn't cover our basic needs. So I ask, as you begin prepping for Halloween and the holidays, please consider your neighbors. Find out who could use a helping hand or has unmet needs.
If you are unsure of the services provided by Rebuilding Together Valley of the Sun, I encourage you to visit our website at www.rtvos.org. Our mission is to repair homes, revitalize communities, and rebuild lives. We invite you to join us as we strive to ensure everyone has a safe and healthy home.